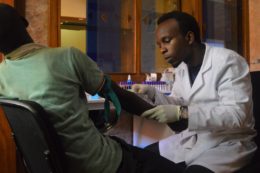 HDI currently runs two centers in Kigali. These centers allow HDI to supplement its advocacy and education efforts with direct service delivery. The Center for Health and Rights in Kicukiro aims to provide a model for delivering youth-friendly and stigma-free sexual and reproductive health services for all Rwandans, particularly young people, key populations, and those from
marginalized communities.
Services provided include: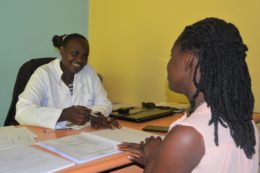 HIV prevention, treatment, care and support
Sexual and Reproductive Health and Rights  education
STI prevention and testing
Information about and referral for other services
Hours/Days of Operation
Monday to Friday; 8am to 5pm
We also have a toll free hotline, 3530, in case you have any questions on sexual reproductive health and family planning.
We are located in:
Kicukiro – Kigali-Rwanda
KK 15 Road,KK 8 Ave,KK 649
Below Glory to God Temple
In addition to receiving clients at the Center for Health and Rights, HDI has ensured vulnerable populations access to its services through outreach campaigns. We have partnerships with public health centers in villages with at-risk populations, offering services which are provided at our primary Center.