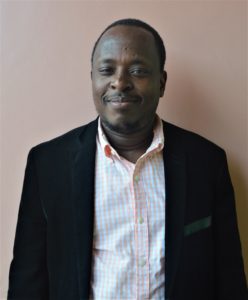 Dr. Aflodis Kagaba, Executive Director
Dr. Aflodis Kagaba is a physician and human rights advocate with over ten years of experience in the planning and management of health programs. Dr. Kagaba has extensive knowledge of public health, health policy and advocacy, nutrition, infectious diseases, sexual and reproductive health and rights, and hygiene and sanitation. He currently serves as the Executive Director of Health Development Initiative Rwanda, an organization he co-founded to promote health and development among disadvantaged communities. In addition to his work with HDI, Dr. Kagaba serves as the chairperson for the Rwandan NGO Network for Water, Sanitation, and Environment. He is a Board Advisor to the The Rwandan Youth Association for Human Rights Promotion and Development (AJPRODHO – JIJUKIRWA) and a member of the steering committee for the East African Health Platform. He holds an MD degree from the School of Medicine at the National University of Rwanda and an MS degree in International Health Policy and Management from the Heller School at Brandeis University, USA.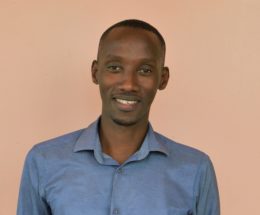 Dr. Athanase Rukundo, Programs Director
 Dr. Rukundo is a medical doctor and fervent advocate for health equity. As Programs Director, he manages all HDI projects and assists the executive director with organizational strategic planning and team management. Prior to joining HDI, he was a Global Health Corps fellow at Health Builders where he worked on several projects, including integrating the adoption of CPAP technology into 15 public hospitals in Rwanda. He also supported the capacity building of health professionals through one-on-one coaching in human resources, finance, planning, coordination, pharmacy, and quality improvement. Since 2013 he has volunteered every year with the International Organization for Women and Development (IOWD) in the surgical management of obstetric fistula, general pediatrics, and pediatric surgery. He is an active member of Acts of Gratitude, a local NGO fostering the culture of giving back to the society. He graduated from the University of Rwanda in General Medicine & Surgery and is currently pursuing his Master of Science in Epidemiology at the School of Public Health.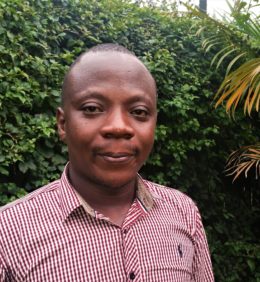 Audace Niyimbona, Director of Administration and Finance
Mr. Niyimbona joined Health Development Initiative in 2016. As HDI'S Director of Finance and Administration, he is responsible for all financial reporting, accounting, budgeting, and donor coordination. Prior to HDI, he spent six years as an auditor with Ernst & Young, Rwanda. There, he managed consultancy and audit services in Rwanda, Burundi, and the Democratic Republic of the Congo. He participated in audits and fiscal affairs of client portfolios such as oil and gas, telecommunications, banking, and non-governmental institutions. He received his Bachelor's in Business Administration from the School of Finance and Banking at the University of Rwanda and is currently pursuing ACCA qualification at the College of Business Studies.
——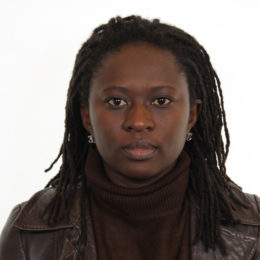 Alliance Nikuze, M&E and Research Director
Ms. Nikuze is a public health professional with a particular interest in African Indigenous Knowledge Systems. She has her bachelor's degree in Biology from the University of Rwanda and her master's degree in Public Health Epidemiology from Karolinska Institutet. She has worked with various organizations across the continent. Her health-related experience includes evaluating Prevention of Mother To Child Transmission programs in Kenya with Epicentre (Medecins Sans Frontieres), supporting the World Health Organization in the Ebola crisis in Liberia, conducting research on tuberculosis with Stellenbosch University in South Africa, building community-based HIV treatment models with the Institute of Human Virology of the University of Maryland in Rwanda, and advocating new HIV prevention methods with AIDS Vaccine Advocacy Coalition. She recently joined HDI in August 2017.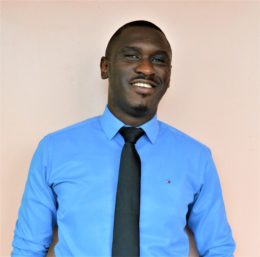 Aaron Mbembe, Policy and Advocacy Officer
Mr. Mbembe Aaron Clevis is a passionate human rights advocate with more than 4 years of work experience in Human Rights area, legal aid, policy analysis and advocacy. Since he joined HDI, he also provides 50% of his time working with GIZ Rwanda as Law and Policy Advisor on gender, inclusion of People with Disability, HIV and population dynamics in the One Mainstreaming Team.  Before that Aaron served as Senior Legal Aid Officer for iPeace in the project of Legal Services for Access to Justice for Burundian Refugees (LS4AJ) in partnership with Plan International Rwanda and UNHCR. Afterward he coordinated the advocacy campaign named 'Football Opens Borders' which eventually led to the 24/24 hours reopening of the border Rubavu – Goma. In 2014, he worked as Country researcher for the Centre for Human Rights of the University of Pretoria on reporting children's rights in DRC. He holds a degree in Law (LLB) and considerable knowledge in international human rights system through participating in prestigious international Human Rights programs such as the International Human Rights Training Program organized by Equitas (Canada); International Training Program on children' rights organized by KeKi (Belgium) and the Africa Human Rights Program organized by Arcadia University (USA) in collaboration with Nyerere Center for Peace Research.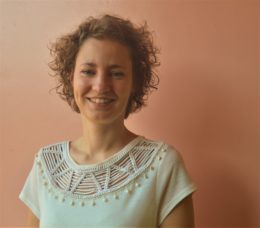 Dieneke Ter Huurne, GIZ Development Adviser
Ms. Dieneke ter Huurne joined HDI in April 2015 as Development Advisor to HDI under the GIZ Rights Based Programme. She has more than twelve years' work experience in international development cooperation, in particularly in the areas of gender equality, HIV, sexual and reproductive health and human rights. Among others, Ms. Dieneke worked for the UK Department for International Development (DFID), the Ministry of Foreign Affairs of the Netherlands and the International Planned Parenthood Federation (IPPF). Since January 2013, Ms. Dieneke has been working for GIZ Rwanda. She holds a Post-graduate Master's Degree in International Development Studies from the Radboud University Nijmegen and a Post-graduate degree in Management from the University of London.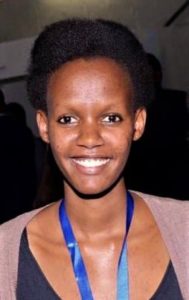 Natacha Mugeni, Center for Health and Rights Coordinator 
Ms. Natacha Mugeni is a clinical psychologist, who has participated in various leadership positions in community education and mobilization; Information, Education and Communications (IEC); Marketing; Counseling and Psychosocial care; and Research. She is now a development advisor to Tech Avenue 137 and SRHR coordinator in Health Development Initiative Rwanda. She is also a facilitator in Africa Code Week. In addition, she participated in organizing important events such as Transform Africa Summit, working with Nokia Solutions Network (NSN). Ms. Mugeni also facilitated the preparation and implementation of the training on the Human Centered Design delivered by the Packard Foundation and Ideo.org which allowed her to understand the work around Adolescent Sexual and Reproductive Health and Rights (ASRHR) in Rwandan NGOs and communities in general. She holds a Bachelor's Degree in Clinical Psychology obtained from the University of Rwanda. She speaks Kinyarwanda, French and English.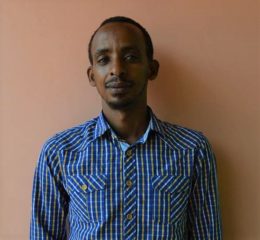 Muhirwa Sulemani, Outreach Center Coordinator
Mr. Muhirwa is a graduate of the University of Rwanda, College of Business and Economics where he received a Bachelor's of Business Administration in Management. After graduating, he pursued the Rwanda HIV and AIDS Public Interest Fellowship on the Job Training Fellowship offered by the Center for Diseases Control and Prevention. During this fellowship, Rwanda Biomedical Center hosted him as M&E Fellow in charge of national community data. Prior to his work at HDI, he served five years (2005-2010) as Community Health Promotion Coordinator at Rwandans Allied for Peace and Progress (RAPP) and two years (2014-2015) at Ihorere Munyarwanda Organization (IMRO) as Program Technical Assistant in charge of Key Populations. He is a strong advocate for the social inclusion and non- discrimination for sexual minorities and members of the LGBTI community. He has experience in research, including questionnaires, data collection, and reporting.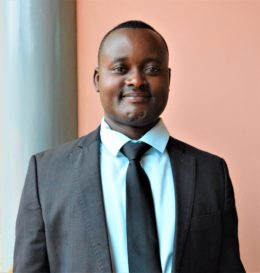 Sengoga Christopher, Human Rights Officer
Mr. Sengoga is currently pursuing a masters degree in Sexual and Reproductive Rights at the Centre for Human Rights University of Pretoria in South Africa. He completed his Bachelors in Law (LLB) from the University of Rwanda. He took postgraduate courses on Sustainable Development and Human Rights Law at the University of Antwerp in Belgium and  on Crime, Law and Society from Sheffield University in  the United Kingdom. From 2009 to 2010, he worked with Straight Talk Foundation Uganda as District Coordinator. Before joining HDI, he worked with RR Associates and Co. Advocates as a Legal Associate. Later, he was a Senior Legal Researcher at Great Lakes Initiative for Human Rights and Development (GLIHD) on Oxfam's Gender Justice Program, where he developed training manuals, produced a gender research survey, and conducted comparative research on constitutional petitions, governance, strategic impact litigation, and class actions. In addition, he has trained and consulted for various civil society organizations in Rwanda. Mr. Sengoga has extensive knowledge on legal analysis, legal opinions, research, and reports as well as a broad range of experience in human rights and women's rights.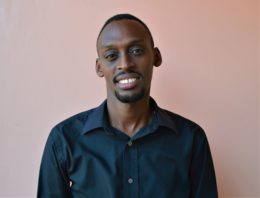 Dean Karemera, Communications Officer
Mr. Karemera oversees all internal and external communication correspondences at HDI. Karemera has a rich background in journalism spanning a period of 10 years working with The New Times Publication. The New Times Rwanda awarded him a Certificate of Merit for Loyalty and Dedication in 2014. That same year at the Development Journalism Awards, the Rwandan Governance Board named him Best Investigative Reporter of the Year, Third runner-up Features Writer of the Year, and Journalist of the Year. He is a regular panelist and moderator at Contact TV and Radio where he analyzes and debates current events. He ran the twitter page for the National Youth Debate Entrepreneurship Competition from 2015-2016 and consulted with the solar power company BBOXX to update their social media platforms. He excels in aligning media communications with organizational values, networking with media outlets, and utilizing social media platforms to disseminate information in real time. He holds a Bachelor's Degree in Business Computing from Uganda Christian University.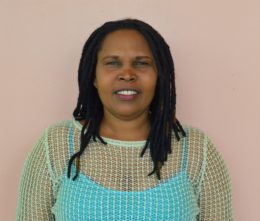 Kanzayire Gisele, HIV Project Coordinator
Ms. Kanzayire joined Health Development Initiative in 2016. She is a dynamic public health advocate, with more than five years' work experience in national organizations, international NGOs, and government institutions, particularly in the areas of child protection, HIV/AIDS, and sexual and reproductive health and rights. She has focused on improving the quality of health for marginalized communities through public health interventions, advocacy, improved hygiene and sanitation, and service provision. She speaks English, French, Kinyarwanda, and Swahili. She received her Bachelor's degree in Social Sciences and a Master of science in Epidemiology from the University of Rwanda.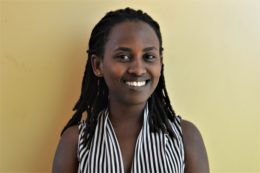 Lorraine Muhimpundu, Research, Monitoring, and Evaluation National Fellow
Ms. Muhimpundu joined HDI as a Global Health Corps Fellow in 2017. She holds a bachelor's degree in Applied Statistics from the University of Rwanda, College of Business and Economics – Huye Campus. Prior to joining Global Health Corps, Lorraine was a monitoring, evaluation, accountability, and learning professional intern at Catholic Relief Services where she worked on an integrated nutrition program aimed at fighting against malnutrition among children under five, lactating mothers, and pregnant women. Lorraine is a member of the Rwandan chapter of Mafubo, an organization fighting extreme poverty, insecurity, and various forms of violence inflicted on African women.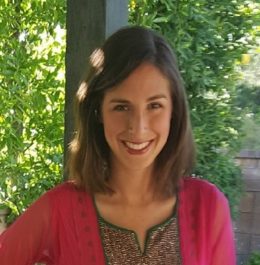 Amy Shipow, Research, Monitoring, and Evaluation International Fellow
Ms. Shipow joined HDI in 2017 as a Global Health Corps Fellow. After graduating from the University of California San Diego with her Bachelor's degree, she interned in Tel Aviv, Israel where she assisted Eritrean asylum seekers with refugee-status applications. Amy also worked at Terem Public Clinic, triaging incoming patients and tracking asthma medications to lobby the Ministry of Health for more effective alternatives. To pursue work with migratory populations, Amy worked as a research assistant with the University of North Carolina (UNC) School of Social Work's Refugee Wellness Initiative. After co-facilitating a Congolese support group, she helped the group obtain non-profit status and receive a federal grant for refugee-led, mental health informed supportive employment services. She will be graduating from UNC-Chapel Hill with a dual Masters' degree in Social Work and Public Health in December 2017.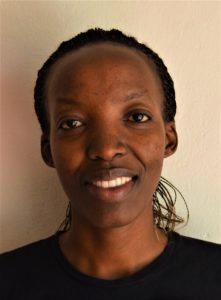 Sifa Chantal, Data Manager
Ms. Sifa Chantal is an experienced data analyst with more than five years of experience in analyzing, interpreting, and managing large-scale database programs and applications. She has worked with various local & international NGOs and research consulting companies, working with data to perform analysis, visualization, and data cleaning using statistical and analytical software. She also has experience in designing research tools for both qualitative & quantitative research studies. She holds a Bachelor's degree of Applied Statistics from the former National University of Rwanda (NUR). Her qualifications include proficiency in math and statistics, analytical thinking and observation, communication and interpersonal skills, computer proficiency, time-management skills, attention to details and accuracy, and creative and innovative problem-solving skills.
Mbabazi Rutsobe Mignonne, Counselor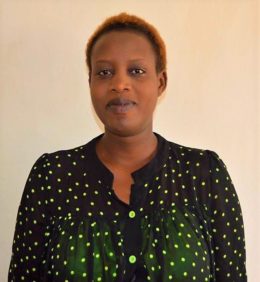 Ms. Mignonne Mbabazi is a clinical psychologist who graduated from the Institute of Agriculture, Technology, and Education of Kibungo (INATEK). Ms. Mbabazi had a clinical internship at the Isange One Stop Center at Kacyiru Police Hospital for GBV management and at the Neuro-Psychiatric Hospital of Ndera. Throughout the programs of HDI, she offers psychosocial support to the victims of GBV, sexual abuse, and domestic violence. She also serves as a Program Assistant in the HIV Impact Mitigation Project funded by the Global Fund.
——————————–
_____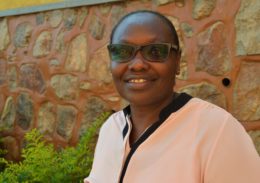 Nyirakarehe Annonciata, Counselor
Ms. Nyirakarehe has worked at HDI since 2015. She is a nurse counselor with 29 years of experience, with a focus on sexual and reproductive health service delivery. Namely, she has expertise in clinic management, family planning, voluntary counseling and testing, ante-natal care, diagnosis and treatment of STIs, training, supervision, and HIV prevention, care, and treatment. She holds a Bachelor's degree in Public Health. She speaks French,  Swahili, and  Kinyarwanda.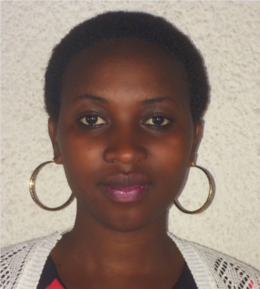 Uwamahoro Ronah, Nurse
Ms. Uwamahoro is a Registered Nurse and graduate of Nursing Sciences from the University of Rwanda, College of Medicine and Health Sciences. She served as a facilitator for HDI's Sexual and Reproductive Health Education (SHARE) Program, training and mentoring peer educators on HIV and sexual rights and health in high schools. She also worked as a nurse at Nyarurenzi Health Center in Nyarugenge District where she acquired valuable experience in maternal and child health services, such as malnutrition, antenatal care, PMTCT, HIV, PNC, breastfeeding, immunization, and community health. She is currently serving as a Nurse providing comprehensive Sexual and reproductive health and Rights information and services to Youths and other vulnerable populations.
————-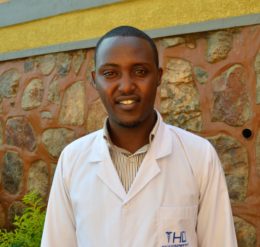 Ngoga Godfrey, Laboratory Scientist
Mr. Ngoga is a registered Medical Laboratory Scientist and a graduate from the University of Rwanda, College of Medicine and Health Science. He joined HDI in 2015. Before joining HDI, he worked as laboratory technician in public and private health facilities such as Kacyiru Police Hospital and Iramiro Polyclinic. With these positions, he acquired extensive experience in operation and calibration of Laboratory equipment, preparing and storing samples, reagents, and examining different microscopic samples. Mr. Ngoga also has experience in quality of care service delivery and in the preparation of education sessions, events, and outreaches in the area of HIV and STI prevention, specifically among vulnerable and key populations.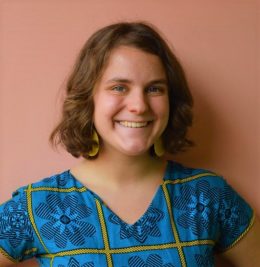 Nancy Erickson, Technical Adviser
Ms. Erickson is a Peace Corps Volunteer. She graduated from The University of Washington in 2014 with a B.A. in International Studies and a minor in French. In Seattle, she worked with Eastern African Community Services to teach English and Citizenship classes to immigrant populations. From 2014 to 2016, she lived in a rural village in the Southern Province of Rwanda, where she taught secondary school English. At her school, she led student clubs which promoted life skills such as HIV/AIDS prevention, Malaria prevention, nutrition, and hygiene. She directed the 2016 Boys Excelling (BE) and coordinated logistics for the Girls Leading Our World (GLOW) leadership camps for teenagers from throughout the Southern region. In addition, she facilitated personal savings and income generation lessons for a local cooperative via the Community Finance Initiative.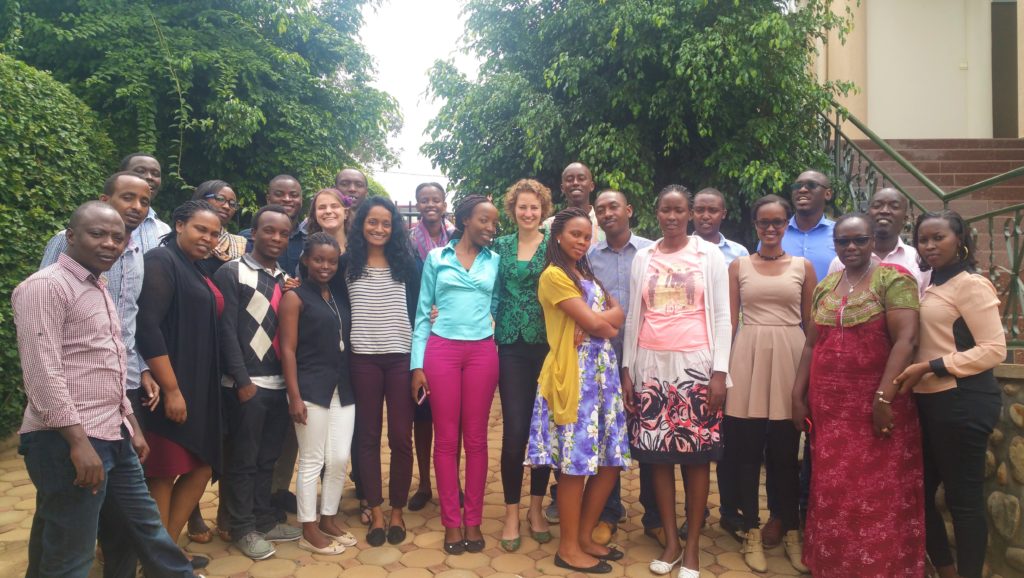 Bizimana Claude, Field Manager
Kamana Isaac, IT Support
Karemera Mihigo Patrick, Project Assistant
Marcelline Niyonsaba, Finance Intern
Mutesi Alice, Administration and Finance Officer
Nishimwe Sincere, Receptionist
Nizeyimana Jean, Project Assistant Intern
Nshimiyimana Aaron, Intern
Nyiraharelimana Console, Community Health Worker
Nyirandikubwimana Eugenie, Coordination Assistant
Shingiro Eric, Accountant
Uwineza Delphine, Receptionist & Logistics Assistant